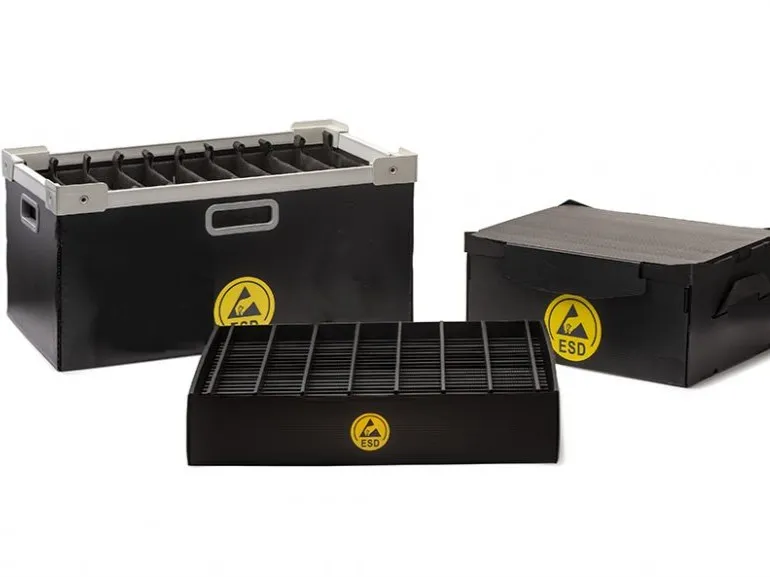 ESD packaging solutions are a critical aspect of the manufacturing and distribution of electronic devices. ESD, or electrostatic discharge, is the transfer of static electricity from one object to another, which can damage electronic components and render them inoperable. To prevent this from happening, companies use a variety of ESD packaging solutions to protect their products during storage, transportation, and use.
One of the most common ESD packaging solutions is the use of conductive materials. These materials, such as aluminum and copper, are able to dissipate static electricity, preventing it from
building up and causing damage. Conductive materials are often used in the construction of ESD bags, trays, and other storage containers.
In addition to these materials, companies also use ESD packaging solutions such as anti-static coatings, ESD labels, and ESD foam. Anti-static coatings are applied to the surface of electronic components, reducing the amount of static electricity that can build up. ESD labels are used to identify electronic devices that are sensitive to static electricity and may be damaged if not handled properly. ESD foam is used to cushion electronic devices during transport, preventing physical damage as well as protecting against ESD.
Overall, ESD packaging solutions play an important role in the protection of electronic devices. By using conductive, static-dissipative, and other materials, as well as anti-static coatings, ESD labels, and ESD foam, companies can ensure that their products are not damaged by static electricity during storage, transportation, and use.